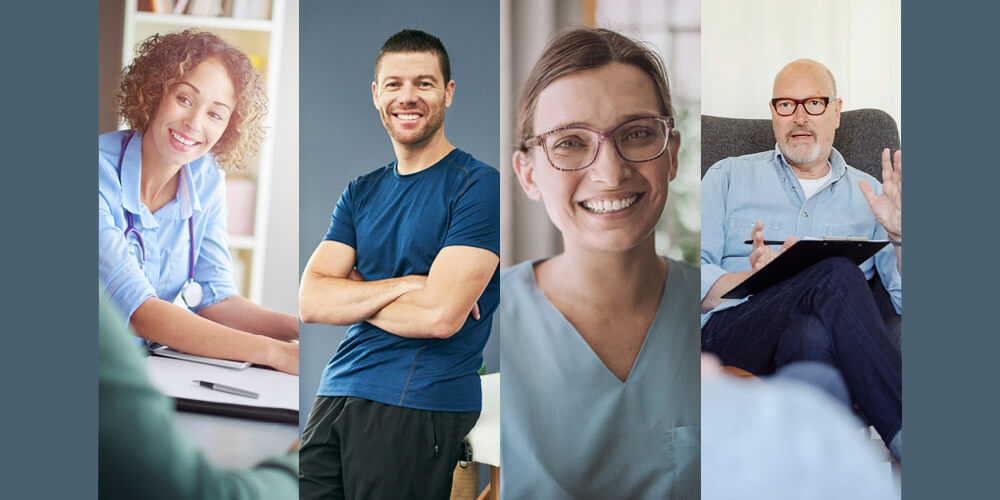 05. maaliskuuta 2023
EG signs agreement to acquire PatientSky SaaS Norway
EG has signed an agreement with PatientSky AS, a wholly-owned subsidiary of PatientSky Group AS, to acquire the Norwegian software company Patientsky SaaS Norway AS and PatientSky APP AS (together "PatientSky SaaS Norway"), including the businesses Hove Medical Systems, Infodoc, Patientsky Clinic and PatientSky App. EG hereby expands its position as a software supplier for the healthcare sector, especially for general practitioners, specialist doctors and physiotherapists.

"With the addition of Hove Medical Systems, Infodoc, PatientSky Clinic and PatientSky App to our portfolio, we will strengthen our capabilities for the healthcare sector in the Nordic region and ultimately ensure the best patient experience" says Mikkel Bardram, CEO of EG A/S and adds:
"We see that software plays an important part in supporting the healthcare sector and the growing demands that a changing demography places on society. This is also evident from the increasingly higher requirements that customers and authorities set in terms of software functionality, stability, and security. In combination with our Danish healthcare business, we will have an even stronger foundation to support this. We would like to welcome our new customers and employees in Norway and look forward to working together to develop and continue to bring great solutions to the market for general practitioners, specialist doctors and other healthcare professionals, such as physiotherapists."
"We have been exploring this opportunity together with EG in an open and constructive process. EG has extensive experience from the primary healthcare sector in Denmark, which in many ways is similar to that in Norway. Finding an owner with deep insight and understanding of the sector and the needs of the many people that are relying on its service, has been of paramount importance to us", says Jesper Melin, chairman of PatientSky Group AS."
Within the healthcare sector, EG has more than 20 years of experience in serving general practitioners and specialist clinics in Denmark with proprietary software, which today form an integral part of physicians' daily work. In addition, EG serves other segments within the healthcare sector with software, supporting a wide range of healthcare professionals, such as physiotherapists, chiropractors, dermatologists and naprapaths. All EG software products have been developed in close collaboration with our customers and are continuously refined based on deep insight into the healthcare sector and our customers' requirements. Over the years, we have helped the healthcare sector to streamline and digitize their practice, minimize time spent on administration and thereby improve the patient's experience. The aim is to ensure that patients have a seamless journey through the healthcare system:
"As a software supplier, we must constantly evolve to deliver software products that meet the healthcare sector's increasing requirements as well as innovating new features to continuously improve our solutions. Together with the businesses Hove Medical Systems, Infodoc, PatientSky Clinic and PatientSky App, EG will continue to prioritize this development and we look forward to learning even more from all the stakeholders in the healthcare sector in Norway," says Michael Moyell Juul, EVP, EG A/S.
EG's goal is to be the most professional and competent software supplier for the healthcare sector and, through dialogue with healthcare professionals and industry stakeholders, we support the digitization of the sector:
"We want to ensure that our customers have access to best-in-class software in the Nordics and the acquisition of PatientSky SaaS Norway is a great step towards the achievement of this goal. The acquisition adds scale which is required to keep up with the latest innovations while at the same time guaranteeing the stability and safety of the systems" adds Michael Moyell Juul, EVP, EG A/S.
The acquisition of Hove Medical Systems, Infodoc, PatientSky Clinic and PatientSky App opens new opportunities to complement and further develop the EG Healthcare software portfolio as we aim to empower healthcare professionals across the Nordics to provide better patient care:
"Over several years, EG has shown that the company believes in and invests significantly in the development of software to the healthcare sector. Together with EG, we look forward to ensuring that we can provide the best and leading solutions in the future, to all our customers as well as patients". says Kjell Magne Solli, who currently leads PatientSky SaaS Norway and will continue as business unit manager for the solutions, as part of EG.
The Norwegian market is important to EG and today more than 350 people are employed in EG Norway. In Norway, EG develops software solutions for customers within sectors such as Construction, Building Supply, Facility Management, Retail and Healthcare. In the Norwegian healthcare market, EG today serves over +3,800 customers through the treatment solution EG Hano.
On March 5, EG signed an agreement to acquire PatientSky SaaS Norway AS and PatientSky APP AS, two wholly-owned subsidiaries of PatientSky AS for a price of up to NOK 900 million, on a cash free / debt free basis. The agreement includes the acquisition of the software solutions Infodoc Sky, Infodoc Plenario, Hove Total, System X, Patientsky Clinic and PatientSky App. Closing of the acquisition is subject to customary regulatory approvals.

About EG
EG is a vendor of Nordic vertical software for private and public customers. EG's Software-as-a-Service offerings are developed by specialists with deep industry and domain knowledge, supporting business-critical and administrative processes. EG employs 1,900+ people primarily in the Nordics and in 2022, Group revenue was DKK 2.1 billion.

About Patientsky SaaS Norway
PatientSky SaaS Norway is the leading provider of EHR-solutions in Norway within primary care. PatientSky SaaS Norway has been a trailblazer in the industry, developing patient-centric, cloud-based eHealth solutions that prioritize user experience and data security. PatientSky SaaS Norway's commitment to excellence and innovation makes them a strong player in the healthcare industry, with a reputation for delivering exceptional value to their customers.

Spokesperson
Mikkel Bardram, CEO, EG

Press contact
Communication Manager Per Roholt, +45 2060 9736.