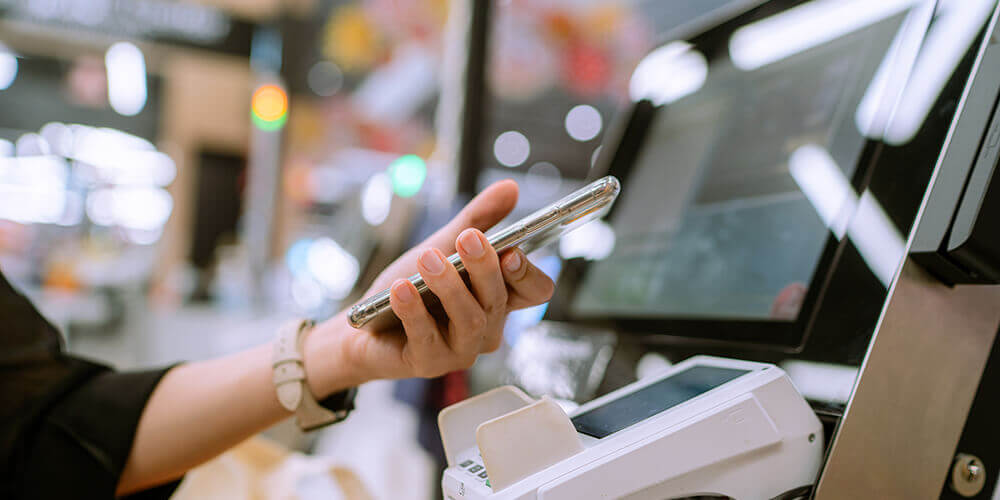 22. helmikuuta 2022
Vinmonopolet expands its trials with self-service checkouts
Norway's answer to Sweden's Systembolaget, Vinmonopolet, is now rolling digital self-service solutions from EG Retail out in a large number of its stores.
After a successful pilot project in Vinmonopolet's concept store in Bekkestua, the chain is ready to move forward and strengthen the customer experience across Norway's biggest cities.
"The self-service trial in Bekkestua has been well-received by our customers. Most people just come in and shop as if we have always had self-service in the store. In general, we have only received positive feedback from the customers. So it makes sense to roll out the solution in more stores," says the Store Manager in Bekkestua, Jane Merete Bjørnholt.


State-owned retail chain
Vinmonopolet, popularly known simply as 'Polet', is a Norwegian state-owned retail chain with a monopoly on the sale of alcoholic drinks with an alcohol content of more than 4.75%. The objective for Vinmonopolet is therefore not to sell as much as possible, but to sell as responsibly as possible.
The self-service checkouts are therefore placed in a special zone together with Click & Get cabinets, where both social controls and age checks are in place.


Self-service is popular
In general, the use of self-service checkouts is increasing everywhere in the Nordic region and customers are keen to serve themselves.
A survey of customers' consumption habits in Denmark conducted by Impact shows that 60 percent of customers prefer to pay for goods digitally while in the store. Only six percent of Scandinavian retailers offer digital self-service in-store, however.
"We can recognise that picture. Many customers expect and prefer to shop in stores where there are self-service solutions because they are seen as flexible. Fortunately, more and more of our customers, such as Vinmonopolet, are well on their way with the digital journey," says Thomas Klavestad, VP, EG Retail:
"A digital self-service solution enables us to heighten the user experience for the customer and also to free up the store's staff, who can then assist the customers who no longer have to queue up at the till," says Thomas Klavestad, VP, EG Retail.
EG Retail supplies POS Software, hardware and a number of technical services as well as installation in the individual stores.
"We have a number of options for supporting self-service such as Scan & Pay, mobile POS for employees and stationary POS, where the focus is on the customer serving themselves on a screen. For EG Retail, it has therefore been important for us, together with Vinmonopolet, to find the solution that matches precisely their needs and wishes."

Vinmonopolet has 335 stores located across all of Norway.